Spooner Area Chamber of Commerce presents:
An Appreciation Event!
We want to say thank you.








Arrive at Heartwood Conference Center & Retreat to enjoy Social Hour,
complimentary hors d'oeuvres, and cash bar. Dinner will also be served.

Enjoy a presentation of 2015's accomplishments along with an award ceremony for outstanding Chamber Members, Sponsors, and Volunteers of 2015, who went above and beyond with their service to our community.

Congratulations to last years winners!


Volunteer of the Year:

John Leckel and

Susan Olson-Rosenbush(not pictured)
Chamber Event Person of the Year: Tom Cleveland
Community Member of the Year: Northwoods Support Team, Lynda Marquardt
Spooner Chamber Member of the Year: St Francis DeSales School
THIS EVENT IS OPEN TO THE PUBLIC! RSVP requested. Attendees are allowed a "plus one" for an additional fee of $5. No fee for Nominees.

PLEASE NOTE: If you ARE a Spooner Chamber Member, but can't remember your login and password, please log in as a non-member or contact whitney@spoonerchamber.org to access your login information.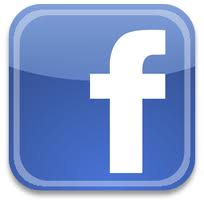 You may choose to pay cash in advance (mail or drop off at the Spooner Chamber Office) or at the door the night of the event, but please still RSVP at the "REGISTER NOW" link above, so we have an accurate count for dinner service.

*Please note: Details are subject to change and a $5/person service fee applies. No refunds issued. There is no fee for Nominees!